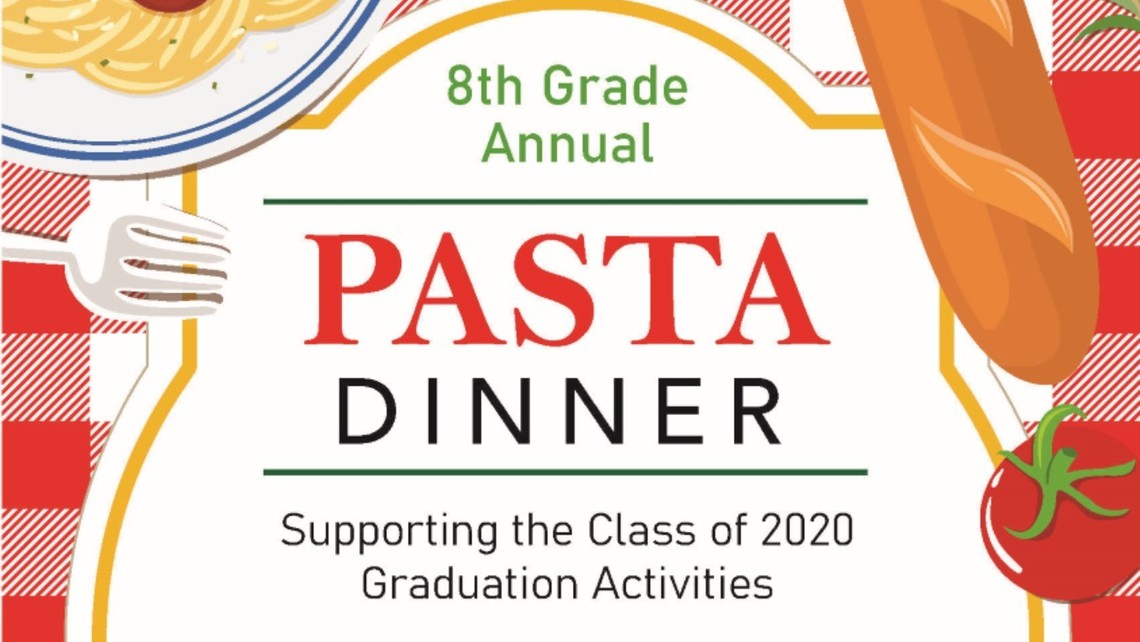 Date:
Sunday, March 15, 2020 - 5:30pm
Dear St. Theresa Community,

We are grateful for the outpouring of support we've received from the entire community for the 8th Grade annual Pasta Dinner.

Like you, and along with the many schools across the Bay Area, we have been closely monitoring the situation around Coronavirus. While there are currently no recommendations from the Alameda County Health Department to cancel public events or field trips, we've made the difficult decision to postpone the 8th Grade Pasta Dinner this Sunday. We continue to prioritize the health and well-being of our community and feel that this preventative measure is in the best interest of everyone involved.

We are closely monitoring the situation and will be working with the Parish to identify another date in late April for the event. The Class of 2020 is disappointed about the postponement but we are hopeful that we can find a new date to celebrate. Your dinner and raffle tickets will be held until that time.   

Sincerely,
The Class of 2020