St. Theresa provides a quality Catholic education for students from Transitional Kindergarten through eighth grade. Our dedicated faculty and extraordinary level of parent involvement allow our students to benefit from various learning experiences and programs including art, musical instruction, chorale, field trips, Spanish, library, physical education, technology and sports.
We provide a rigorous core academic curriculum combined with engaging enrichment programs and extracurricular offerings. Our students' test scores are among the very highest in the Oakland Diocese. Our eighth graders regularly test into honors programs in the top Catholic high schools in our area and every year many of them also receive prestigious Presidential Scholarships.
As a Catholic school, we emphasize personal growth as much as academic growth, allowing students to learn and develop their individual talents in a nurturing, respectful environment. Our campus includes an event center & gymnasium, computer lab, library, science lab, music room, open green areas and plenty of room for play. 
2022 End of School Year Prayer Service
First Communion 2022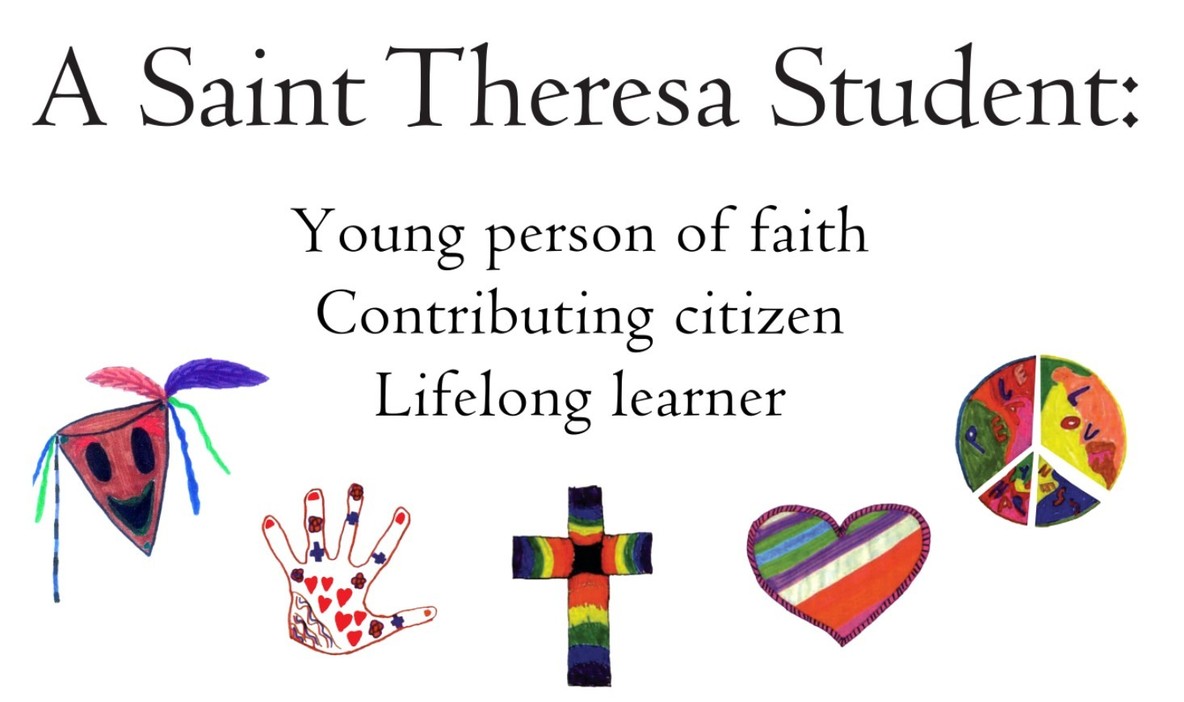 STUDENT LEARNING EXPECTATIONS (SLEs)
YOUNG PERSON OF FAITH
Engages in the faith community through prayer, worship and stewardship
Respects self and others by making decisions based on the teachings of Jesus
CONTRIBUTING CITIZEN
Responds to local and global needs through stewardship and service learning
Assumes responsibility for his or her own actions
Respects diversity
Participates in St. Theresa school and parish activities
LIFELONG LEARNER
Meets academic standards
Develops skills in physical activities and the arts
Uses information to think, question and create
Works independently and cooperatively
St Theresa School Contact Information
St. Theresa School
4850 Clarewood Drive
Oakland, CA  94618
510-547-3146
Principal
Alicia Ortegon